As Electric Vehicles (EVs) gain momentum, the need for charging points has surged, and with it comes the need to protect these critical infrastructures. At Cunningham Covers, we are proud to introduce our bespoke Electric Vehicle Charging Point Covers.
Why Invest in EV Charging Point Covers?
Protection Against Elements: Rain, snow, or intense sun – our covers are designed to withstand harsh weather conditions, ensuring that charging points remain functional and safe for users.
Enhanced Durability: Protect your investment from natural wear and tear. Our covers add years to the life of charging points, reducing the frequency of maintenance and replacements.
Security: Deter potential vandalism and unauthorised access. Our covers act as a deterrent, ensuring the security of the charging equipment.
Aesthetically Pleasing: While functionality is key, aesthetics matter too. Our covers come in various designs and finishes to seamlessly blend with the surroundings or make a modern statement.
Customisation to Suit Your Needs
Every charging point can be different, and our covers respect that individuality. We offer customisation options to ensure a snug fit, irrespective of the charging point's model or design.
Easy Installation and Removal
Our covers are designed with user convenience in mind. They are easy to install and remove, ensuring that the charging process remains hassle-free for the users.
Get a No Obligation Quote In 2 Hours or Less*
At Cunningham Covers we make it easy to get a quote for your exact specification using our clever forms. Simply enter the details of what you'd like, shape, size & colour and we'll follow up with an exact price for your cover.
* During standard working hours. Quotes may take longer when we're experiencing a high volume.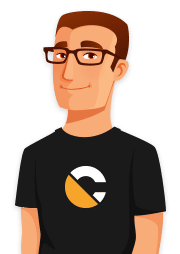 Want us to call you back?