Do you need a clever protective cover?
We make any cover to your measurements and requirements.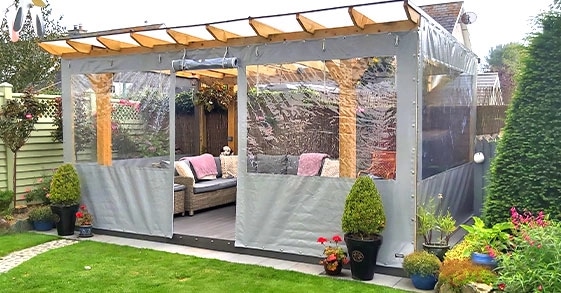 Make the most of your outdoor space with our range of side panels for gazebos and pergolas.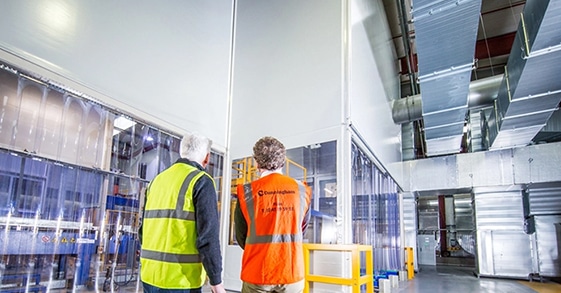 Bespoke, durable and reliable covers for the Industrial, Construction and Agriculture sectors.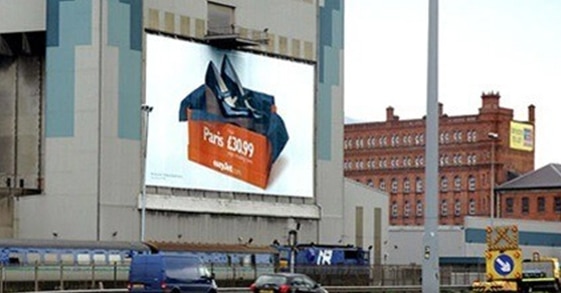 We make high quality advertising banners and vehicle graphics to help your business stand out!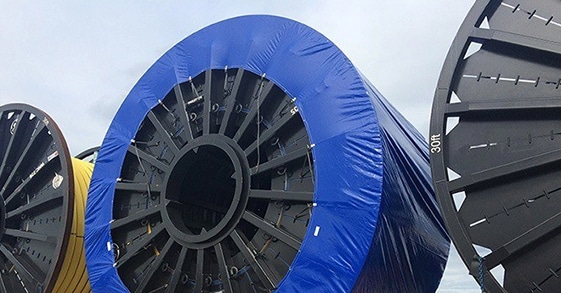 Reinforced range of heavy-duty protective covers for Oil, Gas and Offshore Industries.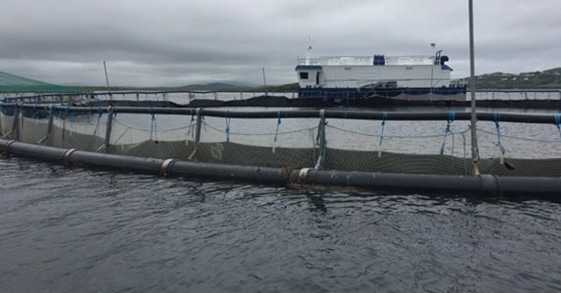 High quality products for the aquaculture industry including water treatment bags & sea lice skirts.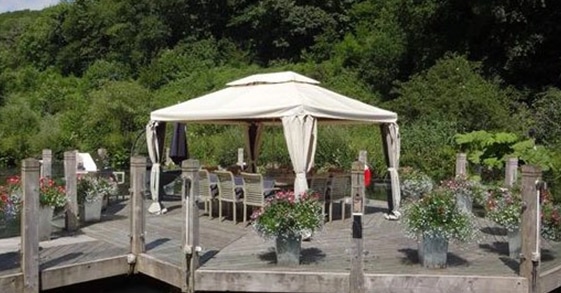 Custom covers for gazebos, pergolas, tensile frames, garden canopies and shade sails.
Fiona Rosenberg
21 November 2023
Absolutely delighted with the excellent service and my panels supplied by Cunningham covers , such a luxury being able to use outdoor spaces on a sunny wintery day. Thoroughly recommend. No shape too difficult for them ! thanks very much .
Fred Deeks
17 November 2023
I have purchased two covers from Cunningham and both have been durable and top quality. I have recommended friends to the company who are also very pleased with the product.
Martin Keane
13 November 2023
Good price excellent fast service.
Andy Hardy
6 November 2023
Another great custom sheet, made exactly how we asked. Quick service and delivery... thanks again
Douglas Wilcox
4 November 2023
I have now bought two heavy duty tarpaulins from Cunningham to extend a shelter for our caravan site's windsurfing group's gear. They were both custom sizes, fairly priced and delivered very promptly. The first Cunningham cover I purchased is on the right of the photo and is 4 years old. It shows no signs of wear or deterioration despite being outside all year round. The most recent purchase is in the foreground.
Peninsulakid
26 October 2023
Superb product with excellent service. I contacted Cunninghams looking for a bespoke cover for my trailer but had a time deadline and in all honesty I thought I had left it too late. They said they would do their best but couldn't promise it would land in time. I had great advice with some design options and placed the order. It turned up with three days to spare for the trip and I couldn't believe the quality for the price I paid. One word sums up all aspects of my experience. Outstanding. I Will definitely use Cunninghams again for any other projects. Many Many thanks to all
Very Helpful staff. Extremely professional service and very high quality end product. Very happy customer
Huw Williams
11 October 2023
Excellent service and top notch tarp
Excellent cover from Cunninghams. Great quality, speedy service, perfect sizing, good value and prompt delivery to Bath. Couldn't recommend them highly enough. Pleased to support a business from back home!
Trevor Lovell
2 October 2023
Highly recommended, impressed from my initial contact by phone through to design and manufacture. I dealt with (Peter) from start to finish and was kept appraised stage by stage, from advice in tweaking my original design to colour. The finished product was delivered to my door with simple and easy to follow fitting instructions. Very keen pricing for a quality product.
We are the leading tarpaulin cover manufacturer of clever protective covers in the British Isles. We will make your cover specifically for you, to your measurements to suit your purpose.
We will design and manufacture your cover to any size or shape and advise on the most suitable material suited to the item you wish to cover.
Your cover will be made from the best and most environmentally-friendly material, finished to the highest possible standard.
We will endeavour to dispatch your order as soon as possible although delivery times may vary depending on location, size and complexity.

Get a quotation for your cover
Call us now on 028 7964 2638 and talk to our skilled and experienced staff. We'd be delighted to hear from you and will do our best to help.
If you know what you want and just want a price quickly just request a quote with the details of the item you want to cover and we'll get back to you as soon as we can.
Innovative and diverse, bespoke solutions
Further to providing you with such an extensive range, we can also make our products unique to your company, strengthening your brand identity, maximising your advertising potential while making your transportation aesthetically pleasing. Our tarpaulins and curtain sides not only come in a range of different colours but they can also be designed to include your company name, logo and details and also graphics to maximise their impact.
A little about us
Our purpose is to improve lives through the manufacture of Clever, Protective Covers. Our vision is to become the world's leading manufacturer of Clever Protective Covers. We aim to achieve this through our values; Do it Together, Do it Honestly, Do it on Time and Do it Right. We design and manufacture any cover for just about anything that requires protection from the elements. From trailers, boats, tractors and trucks, to specialist covers specifically for the oil and gas industry. From advertisement signs, to playground and sports products, our range and experience is continually growing to meet the needs of our clients.