The folks at Bulmers chose Cunningham as their preferred choice when they wanted to re-brand their fleet of trucks.
We at Cunningham are always eager to help anyone through their project big or small and there was no exception when it came to Bulmers.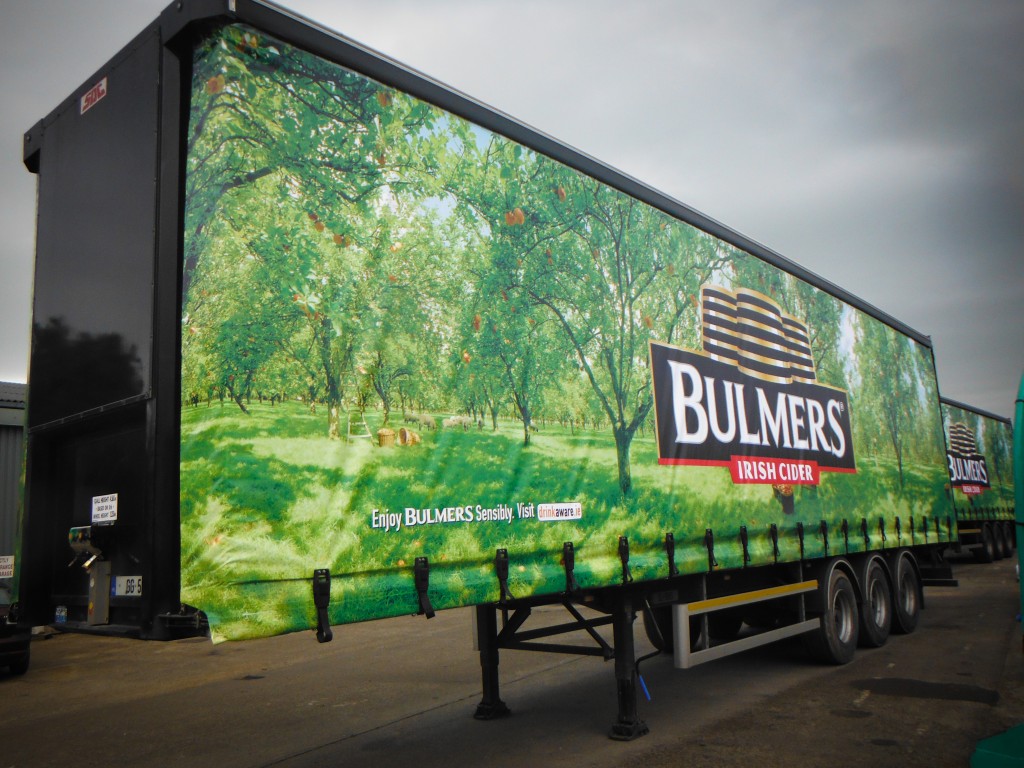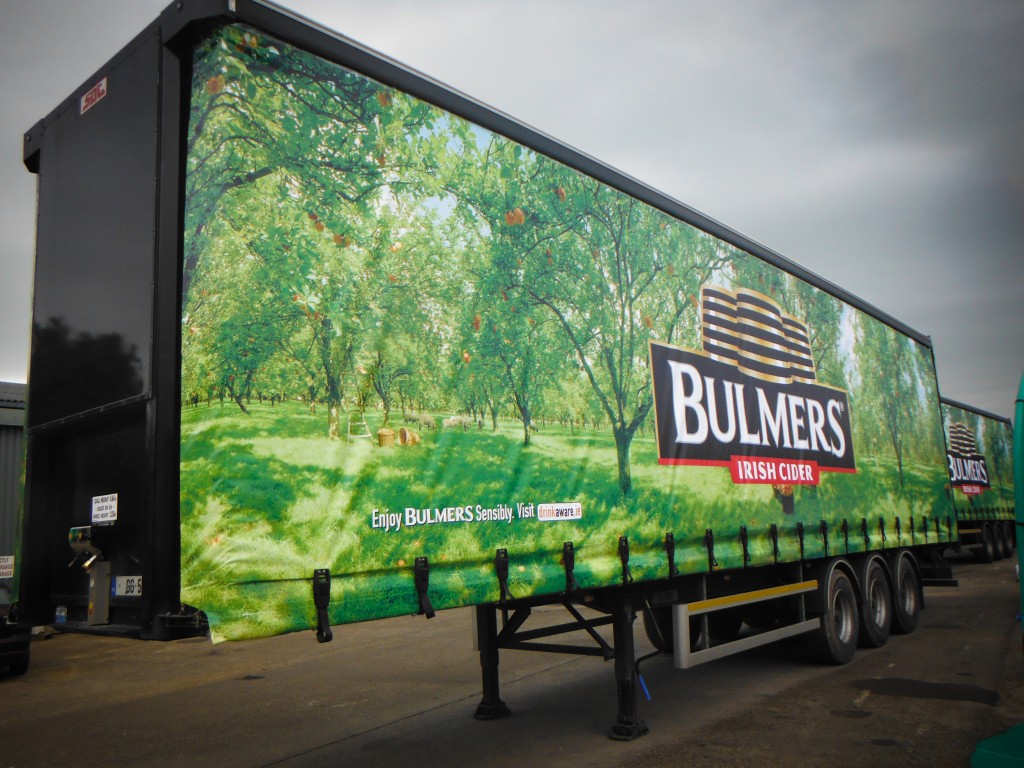 Lorry curtain for Bulmers.[/caption] Using only the best technology, Cunningham can design and manufacture tough lorry graphics that really do turn heads on our busy roads. If you would like to speak more about our high-quality curtainsides, please contact Peter on 028 7964 2638.