Cunninghams' capabilities and knowledge can be a vital asset for your to provide you protection for you during these troubling times
The recent outbreak of COVID-19 has led to the public and employers a like wanting to put in place a host of preventative measures to stop the spread of this highly contagious and dangerous virus. Everyone is much more aware of keeping social distance and having personal protection when out in public. Cunningham have also have taken this into account and developed a range of products that can help you during this time.
Protective screens
Key businesses such as shops and supermarkets are on the frontline of this battle. They are in daily contact with the public as they provide an essential service to us. While they serve us at the checkout they are in contact with hundreds of people and so it is essential that they are protected in the fight against the coronavirus.
Cunningham are able to manufacture and fit clear protective screens that can protect these workers. Our screens are made from a clear PVC and can be mounted onto your counter or joined to any other existing structures. The material is flexible and can be made bespoke to any size or shape of counter.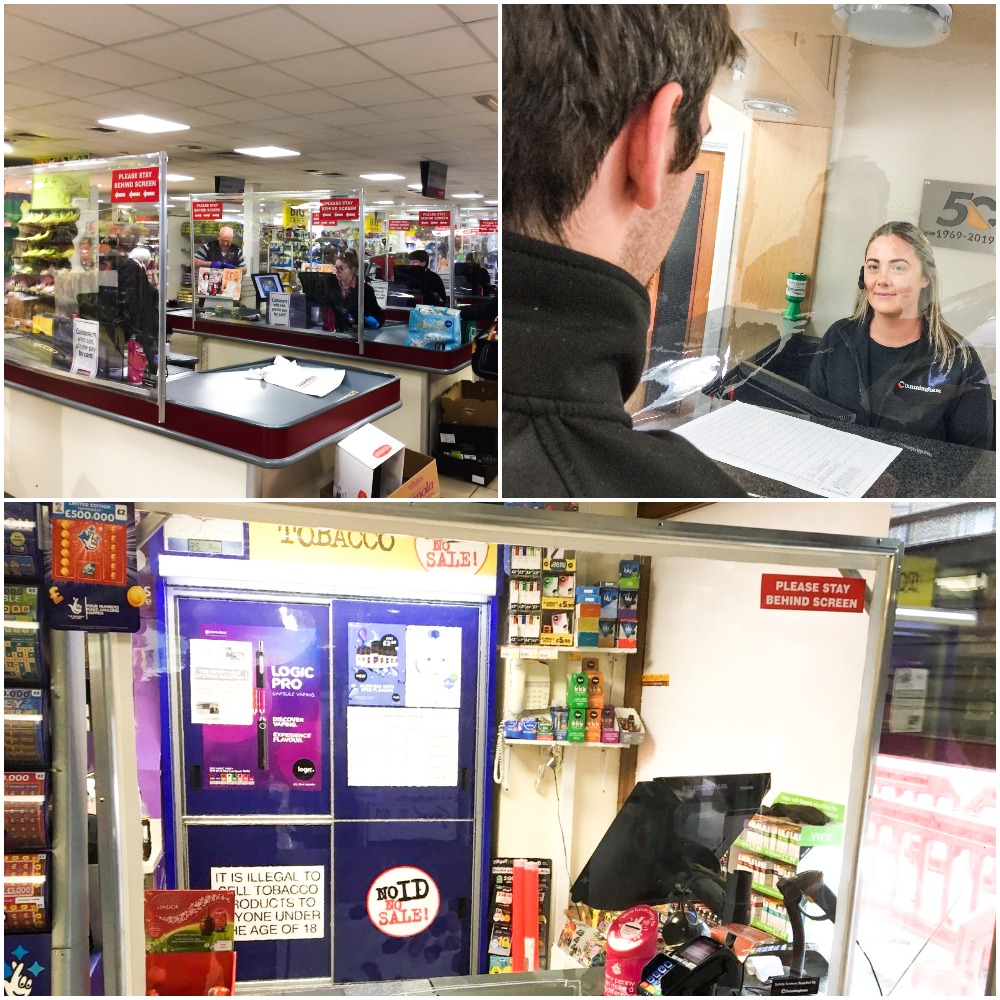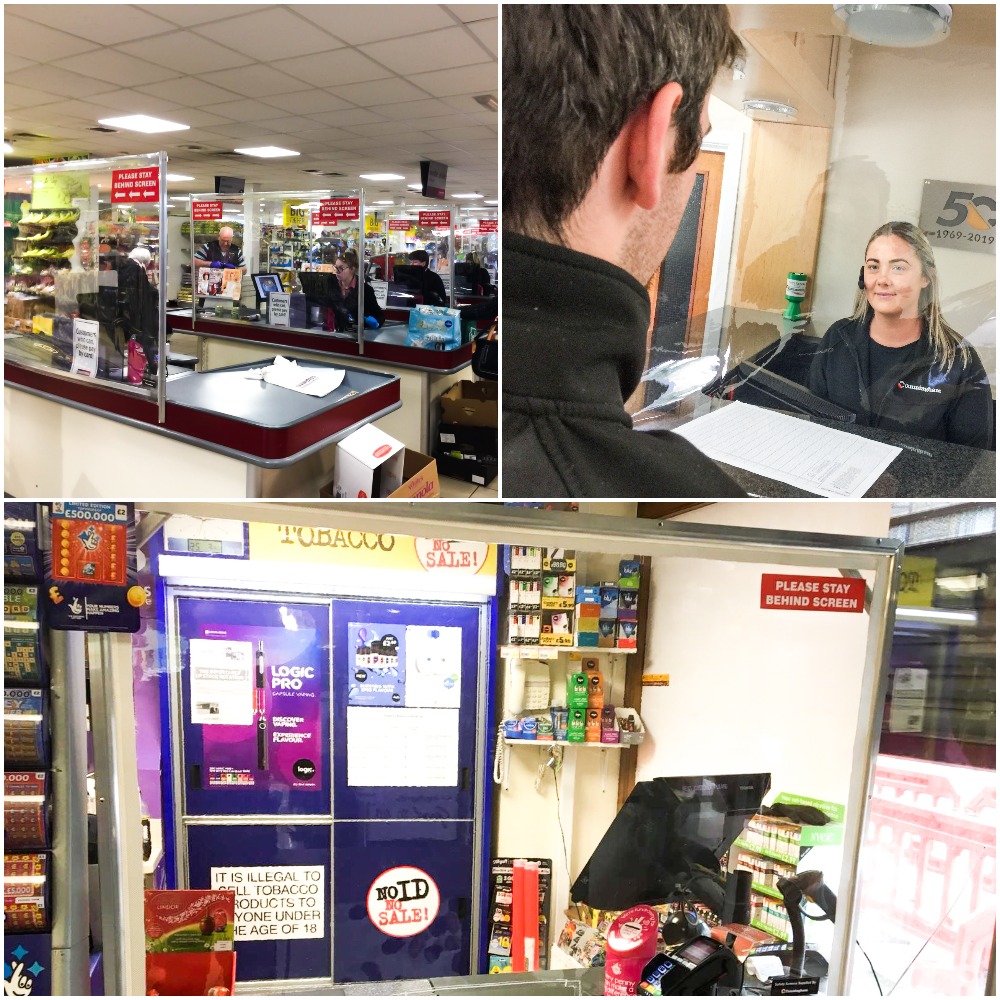 Out-of-service covers
Unfortunately, many businesses and factories will see a drop in production levels. This will mean that their equipment, machinery and inventory will need to be protected while they are out of use, until such times that they are needed again.
Our out-of-service covers are the perfect solution for this. They man be specifically designed to cover any shape or size of machine or stock of materials. We have a wide range of materials that can be waterproof, breathable, UV resistant etc. The covers can be manufactured in a range of colours and can include sign-writing such as logos, part numbers or warning signs.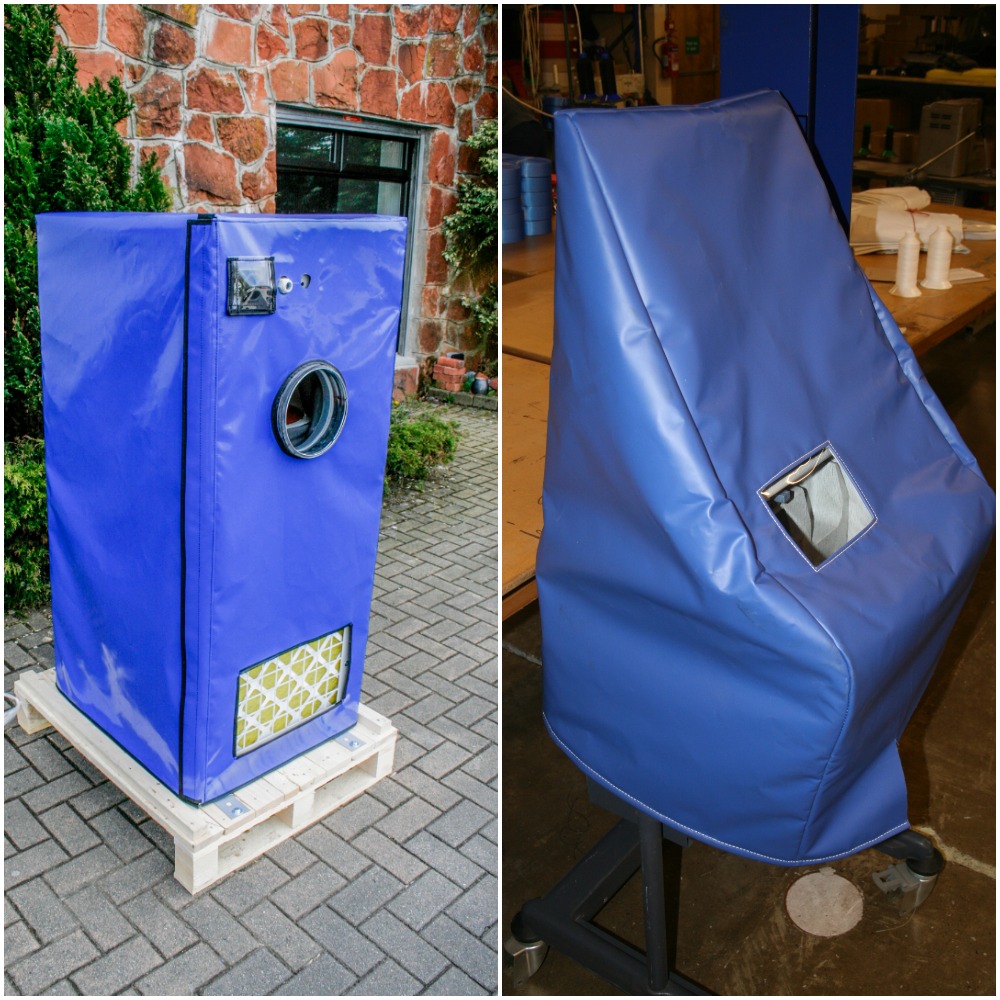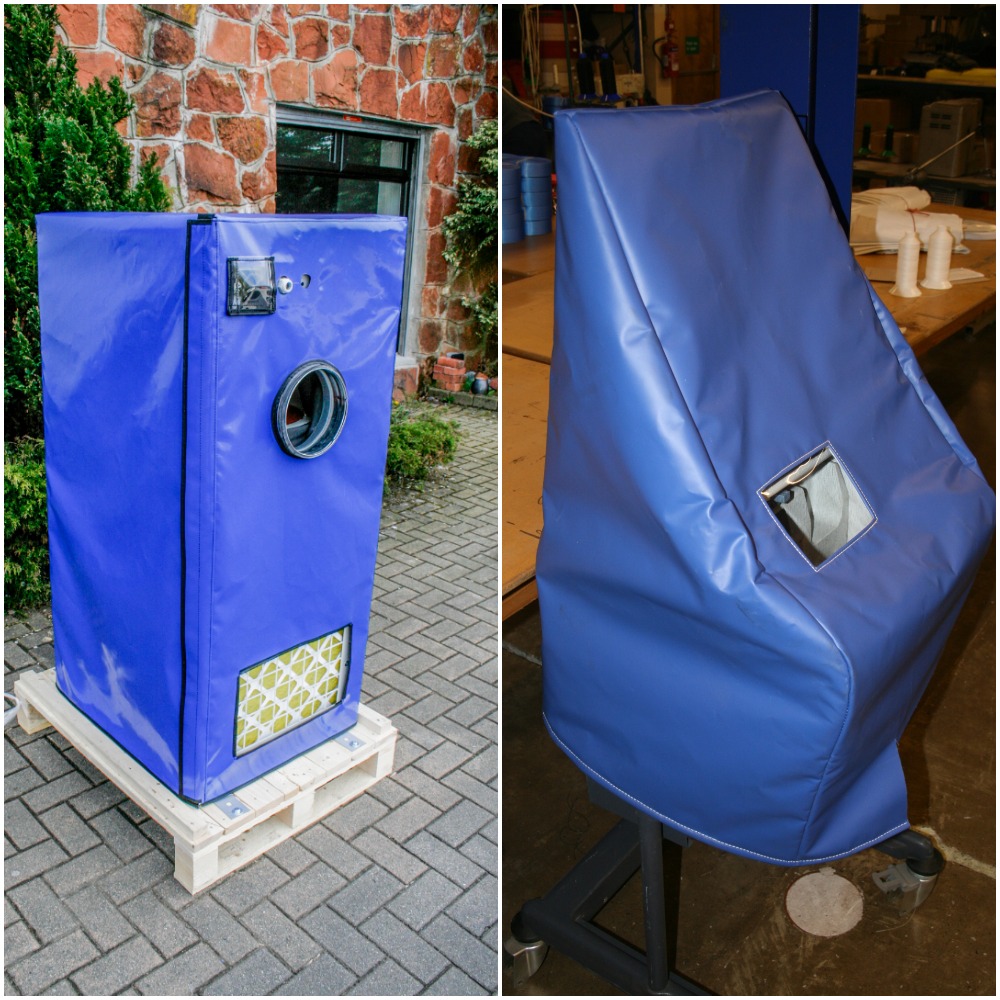 Wash down covers
With an increased awareness for hygiene and cleanliness in and around the workplace, production factories and companies will be carrying out deep-cleaning and rigorous disinfecting procedures. During this time machinery and assets may need to be protected from any damage caused to chemicals or water. Using a Cunningham Wash Down Cover will allow you to carry out this process safe in the knowledge that your machinery is protected. Our covers are made from durable industrial materials, prevent water ingress and are made bespoke to the size and shape of any application.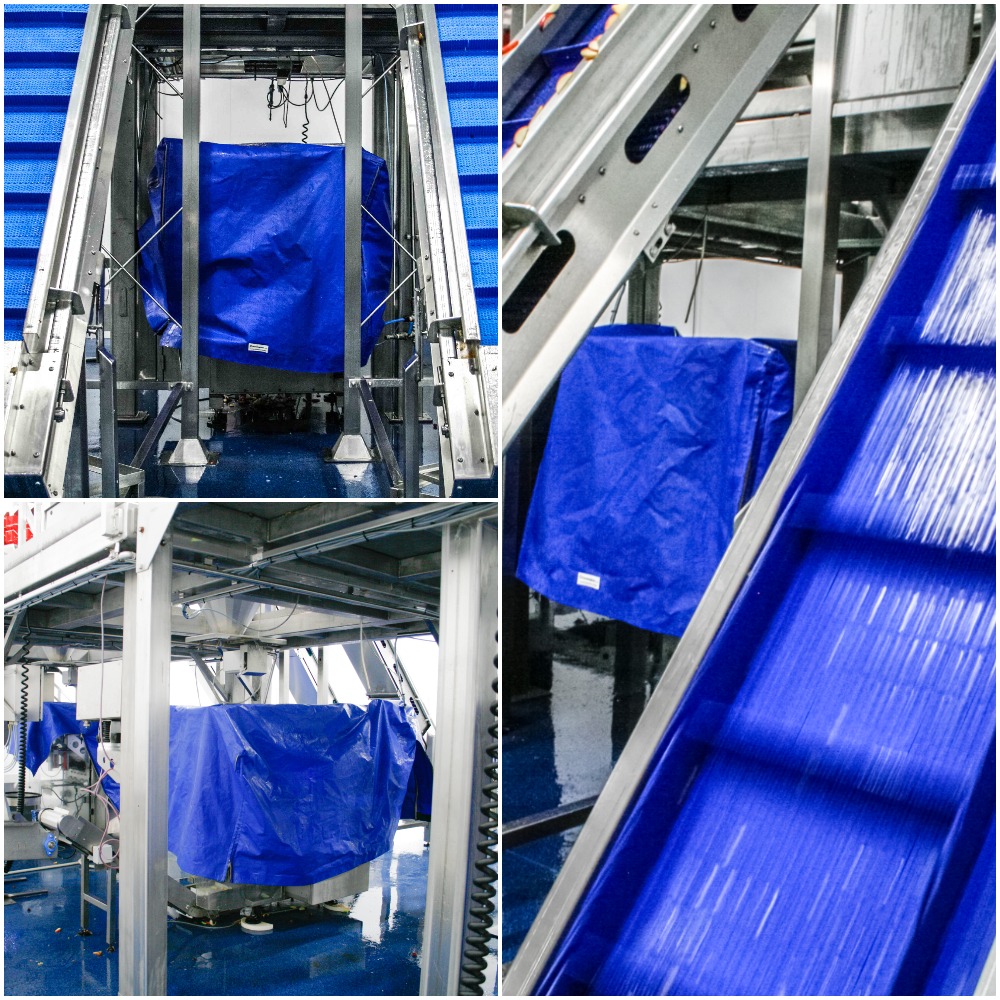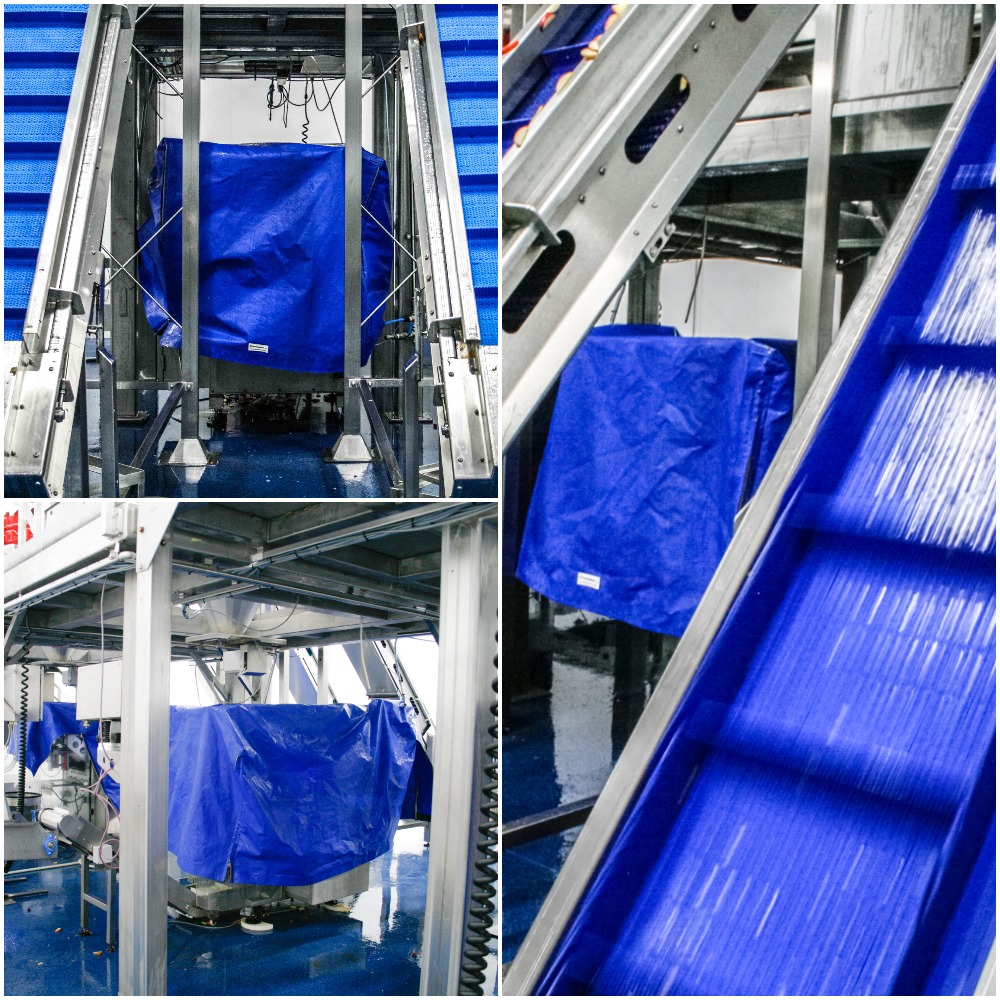 We are all experiencing troubling and concerning times at present and it is vital that we all stay safe and take the necessary precautions to mitigate and the spread of COVID-19. If you feel that any of these solutions will help you or your company, please contact us: Phone +44(0)28 7964 2638 or email info@cunninghamcovers.co.uk