Make the Most of your Garden this Spring/Summer!
Although things are looking up in regards to COVID when compared to this time last year, it is likely that most of us won't be able to holiday abroad like we are used to. However, this presents us with a perfect opportunity to get creative in our gardens or outdoor areas. If all goes to plan from 29th March, parts of UK will allow people to meet each other in private gardens, and sure if we are going to be spending more time there, we may as well make it look good and be fit for purpose. This is where we at Cunningham Covers can help you.
Side Panels
Let's face it, the weather here in the UK isn't all that reliable which could mean we will have to design our gardens to allow us to enjoy it whatever the weather. Cunningham have created the perfect product that allows you to enjoy your newly renovated garden bar, your pergola or your hot tub shed. Our side panels or outdoor curtains are both waterproof and UV stable, and protect you from the wind, rain and most other elements the UK summer will throw at you. They are designed in a way that they can be easily deployed and secured using industrial grade PVC and ickle-plated marine turn-buttons. They can also be easily rolled back up once the sun has come back out.
Each Side Panel is made completely bespoke to you and your specific needs, so the only limitation here is your imagination. We can include windows, doors, zips, pockets and a wide range of colours and materials.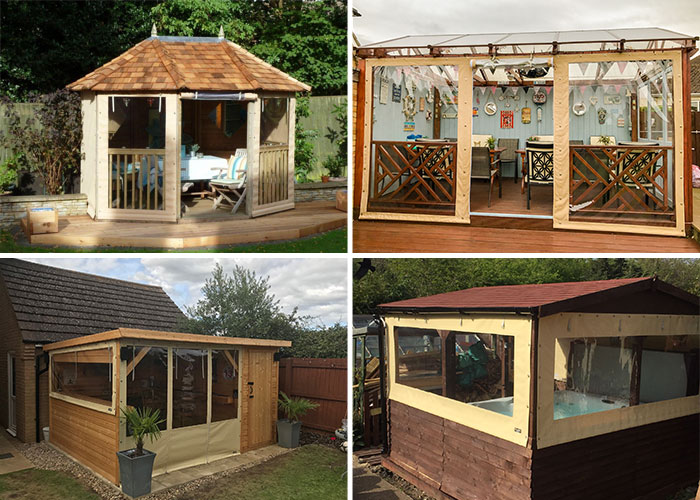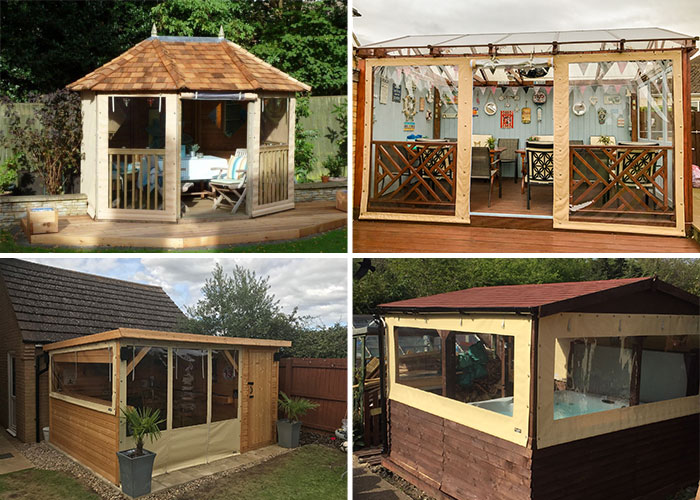 Gazebos Covers
An alternative and less permanent option than building a wooden structure such as a pergola could be to pop up a gazebo that will act as a perfect shelter for you and your visitors from the sun and rain.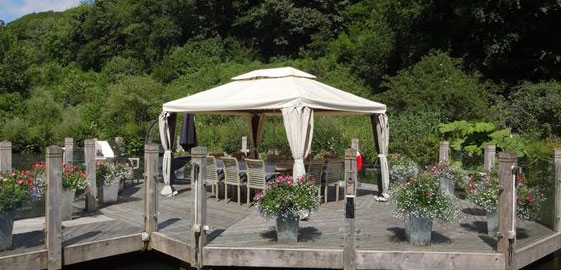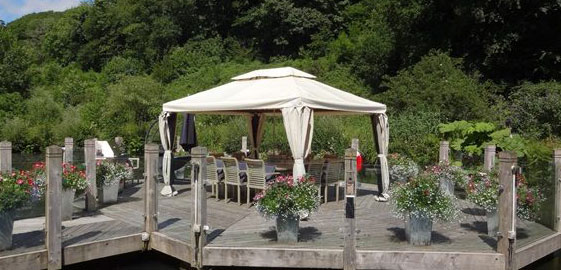 Here at Cunningham, we are able to create a perfect replacement for your existing gazebo. We make all the panels, roof and sides to suit your gazebo. We have a choice of colours, materials and an optional choice of fire retardant materials along with all our joints and seams being reinforced.
Garden Bars & BBQ areas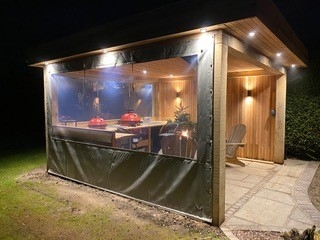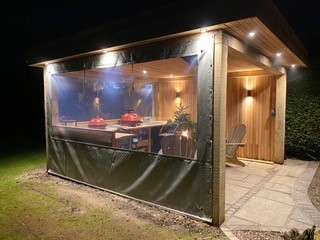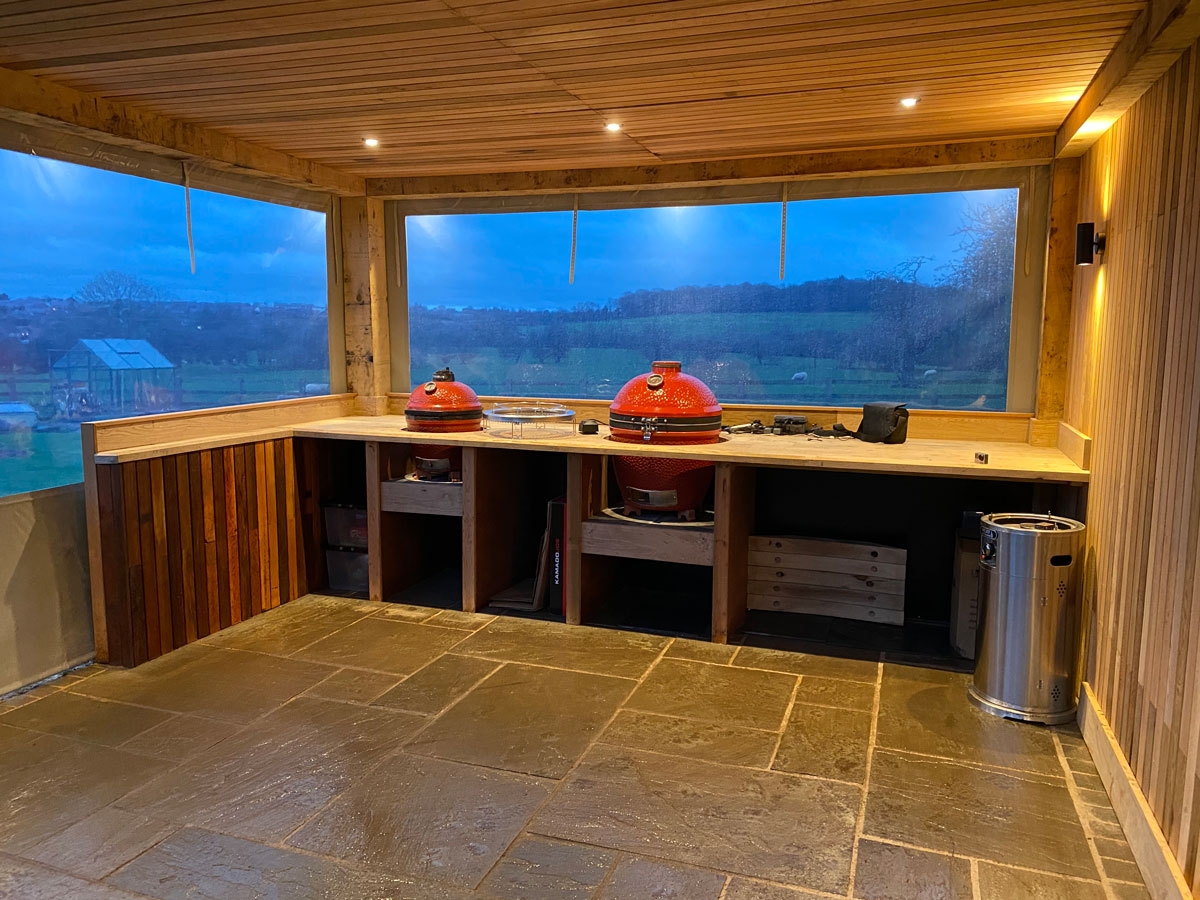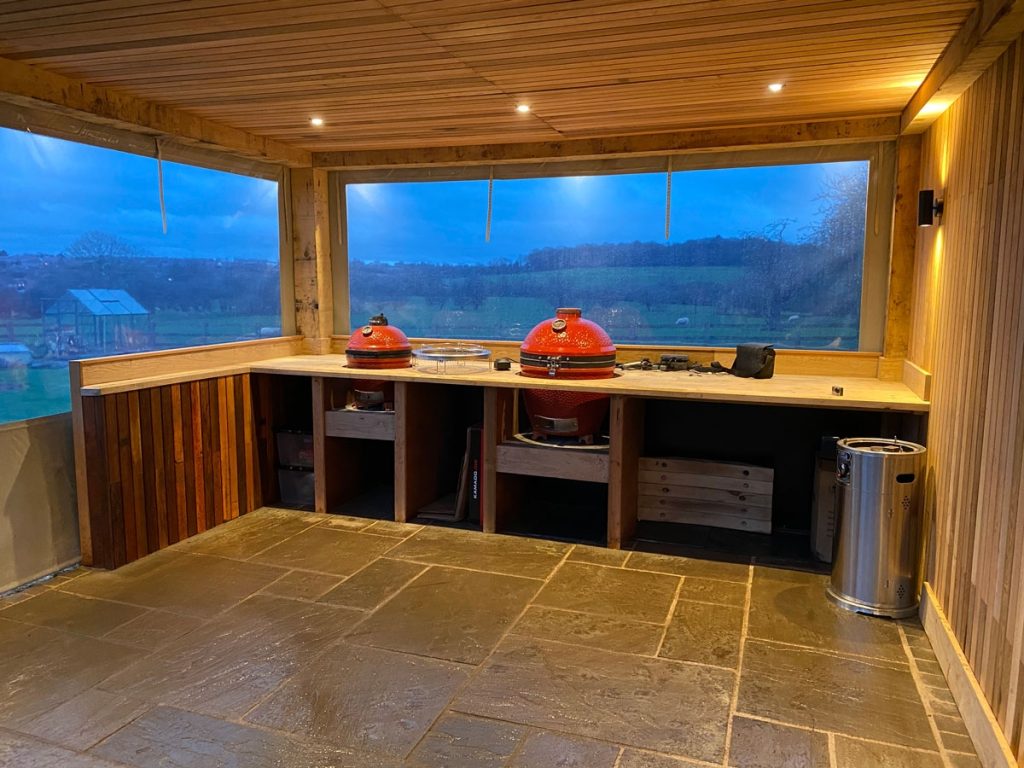 Pubs and restaurants have been closed for the most part of the last year. However, that has not stopped people from creating the atmosphere of their local public house or eating establishment within their own garden. Again, this is an area where a Cunningham side panel or pergola roof cover can be used. We can even print your new pub's name on your cover for a bit more authenticity.
 Submit an enquiry
All our covers are custom made to order and manufactured in the UK, so allow 2-3 weeks for manufacturing and delivery. We accept orders online or by phone.
To get a quotation, just submit an enquiry above or give us call on 028 7964 2638 or 004428 7964 2638 from outside the UK.
Feel free to email us with a photo of your frame which will help us provide you with a more accurate quotation.