Picture the scene: you have upcoming weddings booked at your hotel; but there are bricks, mortar and workman right beside your main wedding venue.
You can't say that would be well received by the bride! After all, this day is all she has ever dreamed about since she was a child.
The Galgorm Resort and Spa was proactive in keeping their customers happy and contacted Cunningham for a solution.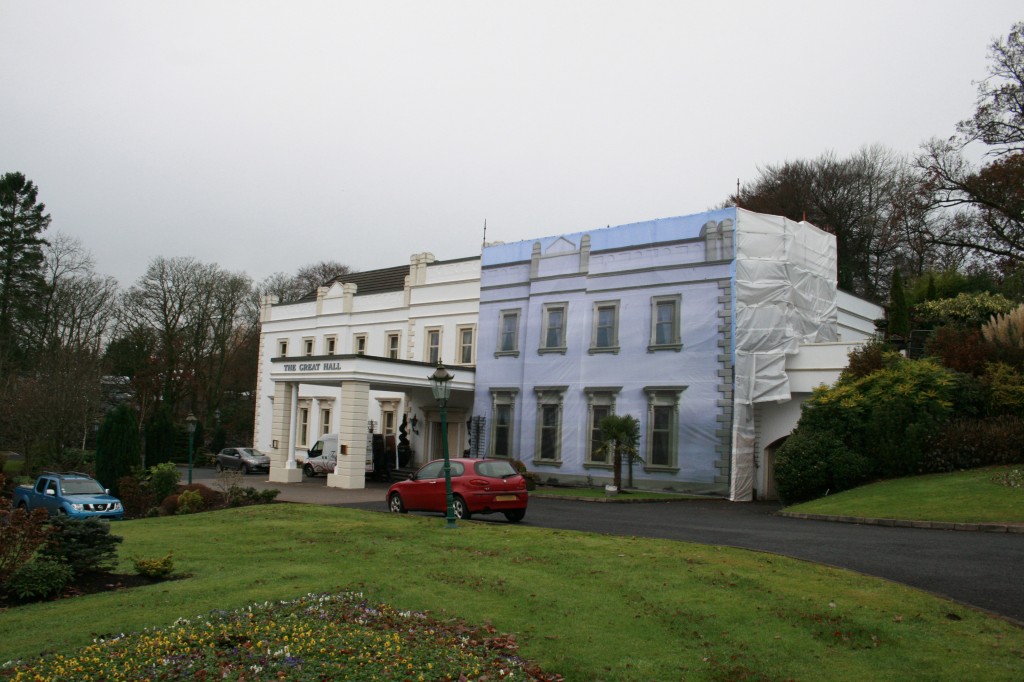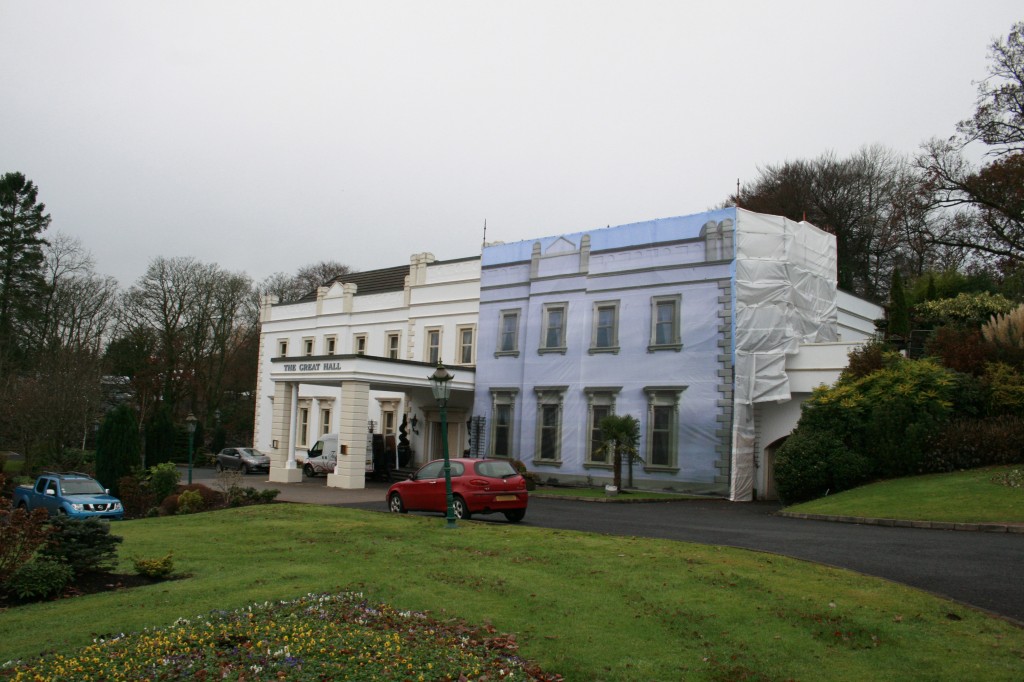 We were able to take a picture that was supplied by the customer, blow it up to well over a 100 square metres, producing one huge mesh building wrap that disguised the ugly mess that was behind the scaffolding.
Most of our client's customers didn't actually realise there was building work going on, which was a great result for the hotel, one of which Cunningham are very proud of.
These building wraps can be manufactured to any shape or size and can be manufactured within your extreme time frames. You can print pictures of the actual building on them or you can be even more creative by putting something really different on the mesh, our printers can print virtually anything that you can think off. It's not just Hotel's that use these mesh wraps, anything from shop fronts to just simply advertising an event these wraps are ideal for creating maximum impact or to hide away construction sites.
Submit an enquiry
If you have a similar issue or indeed if this solution would work for you submitting an enquiry is easy and we'll get right back to you with a quote. If you prefer you can call us on 0845 3045 532 from the UK or 0044 2879 642 638 from Ireland. We accept orders online or by phone.