Let's face it, the oil and gas industry can be tough and challenging at the best of times. Challenging trade conditions have meant oil and gas operators and clients are keen to save money, improve supply chain and ensure their assets are running in tip top condition.
Reducing downtime is an area we continually look to resolve with our oil and gas customers. We pride ourselves on our great customer care and have been innovating and improving our processes for years to ensure competitively priced products that are of high quality and will best meet the needs of our customers. This includes the Cunningham SafeZone Hot Work Habitat, an ATEX certified product specifically designed to facilitate the oil gas industry.
Below are some key considerations we explore with oil and gas companies looking to minimise their downtime and ensure maximum productivity.
Are you properly managing your Hot Work and any hazardous tasks? 
Hot work and other hazardous areas are a reality for the oil gas industry. We therefore start by taking oil gas industry customers through a Hierarchy of Control method (as shown below) to properly establish any risks and to discover the best ways to manage them. From hazardous areas to hot work such as welding, there are often a variety of areas needing attention.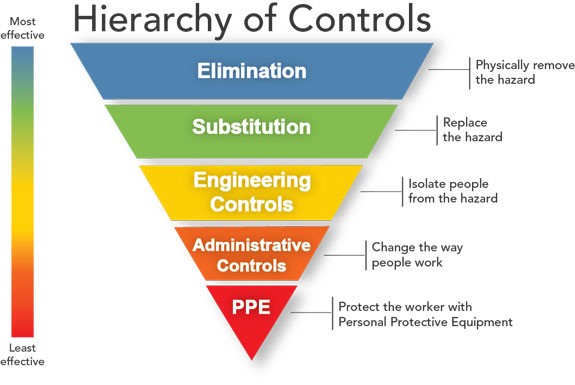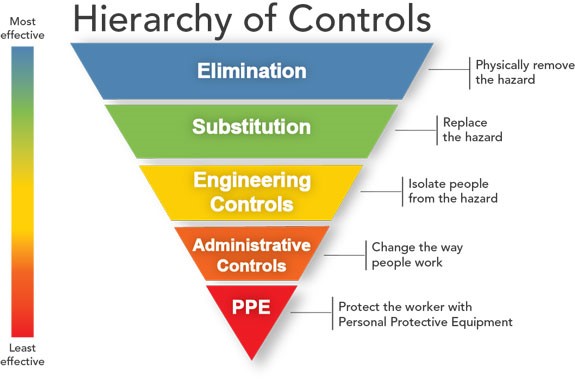 As we take customers through the Hierarchy of Controls, the following considerations often come up:
Substitution
Substitution of the Hot Work could be an option, either opting for a cold work solution such as Flanging or Bolting or a temporary composite wrap. However, there are downsides to this, and the connection is not always as secure or as leak-proof as opting for a welded connection.
Engineering Control
Where engineering control is concerned, a physical barrier is needed to remove the risk from the area. We offer our Cunningham SafeZone ATEX and IECEX approved habitat for this purpose, in order to ensure reliable protection and eliminate the need for costly shutdowns.
Administrative Controls
This type of protection offers no form of physical connection and you are reliant on the operator to ensure compliance. This is one of the least preferred methods as procedures can be easily violated.
PPE
The last line of defence in the Hierarchy of Controls. Personal Protective Equipment (PPE) should always be regarded as the last line of defence.
Is there an Engineering Specification to consider? 
Companies will naturally look for ways to avoid any risk, however, we have found that it is not always possible to avoid tasks such as Hot Work as it could be a requirement depending on the Engineering Specification. If that is the case, it is important to consider the most reliable ways to minimise downtime and provide a safe and productive environment for your business.
Are you using the right tools?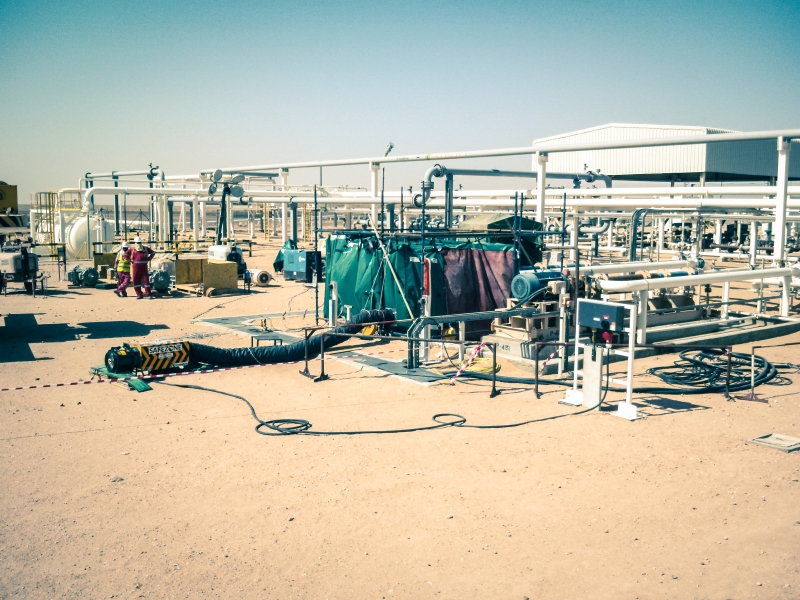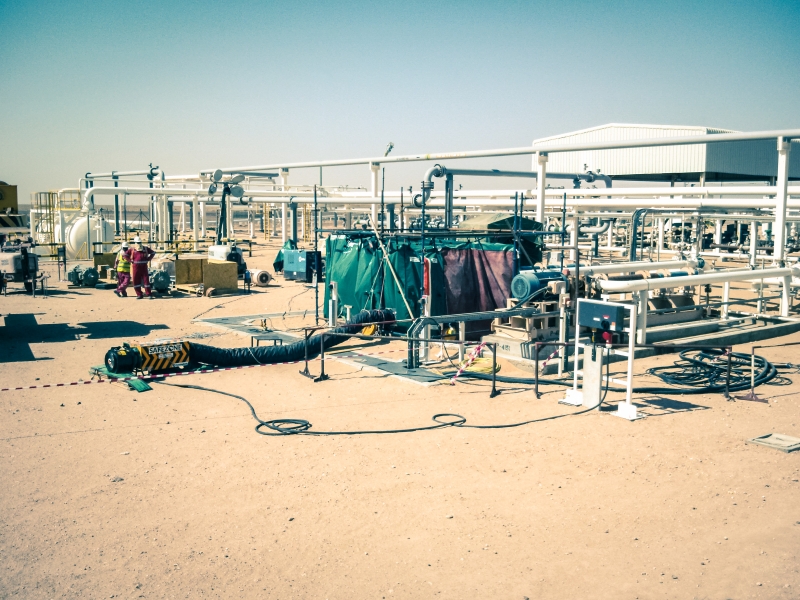 In the past we have seen clients opt for a Monarflex Sheeted Habitat. In some circumstances these may be applicable, particularly for painting and blasting, however, these are never suitable for hot work. If we refer to the Hierarchy of Controls above, these do not fit into any of the categories listed. In fact, this type of habitat is not regarded as isolating people from the hazard as there is no form of barrier between the welder and the hazard, be it hydrocarbons (fuel), oxygen and heat (sparks); these hazards could result in explosions. Whereas our SafeZone Hot Work Habitat has a built-in gas detection system and flame-retardant panels to combat against such risks.
Don't get caught off guard
Machinery on the plant can breakdown at any time, particularly if it has not been protected properly during Hot Work or hazardous tasks. In this situation we would emphasise the efficacy of a SafeZone Hot Work Habitats to properly protect surrounding machinery hazardous tasks. What's more, Cunningham SafeZone Hot Work Habitats are portable, making it possible to move it to any position needed for the oil gas industry.
Check out our SafeZone Hot Work Habitat video for a closer look at this product and its features.
Could our SafeZone Hot Work Habitat be the answer to minimising downtime for your business?
Contact Greg at greg@cunningham.com or call +44 (0)28 7964 2638 with any further questions relating to our SafeZone Hot Work Habitat product. We can take you through the option of either purchasing or renting this product for your business.