From small trailers to big trailers, Cunningham's can cover them all!
Below you can see a bespoke trailer cover customised with durable buckles at the bottom which help contain whatever load comes its way. You too can get your own bespoke cover that is designed with your requirements in mind.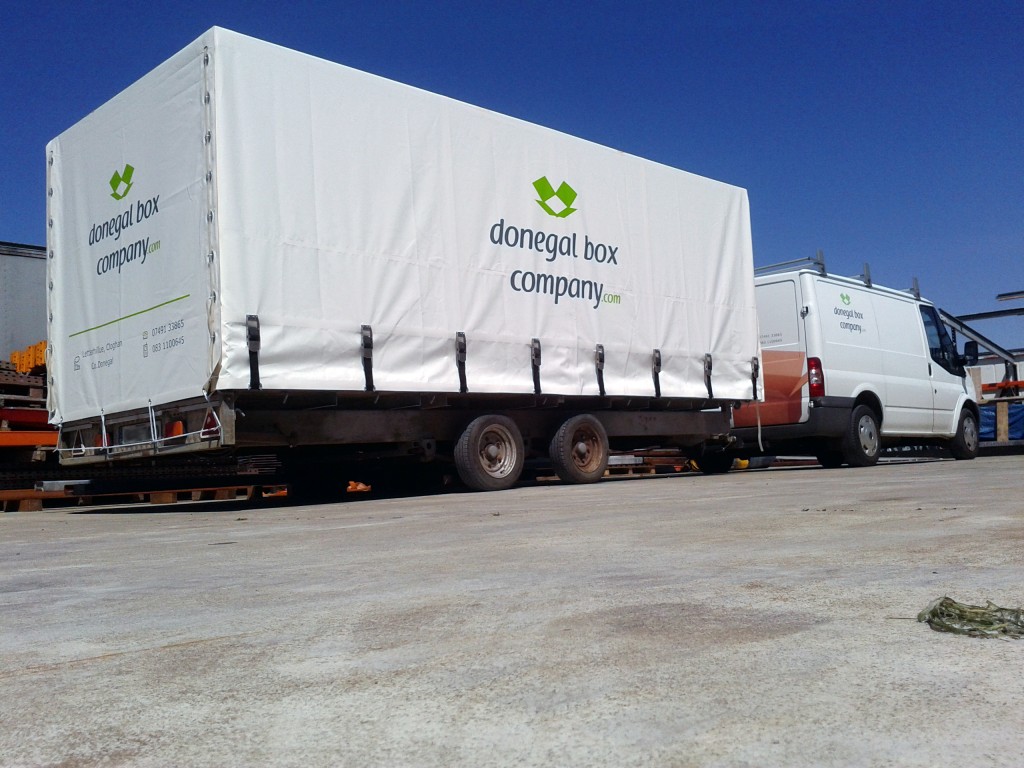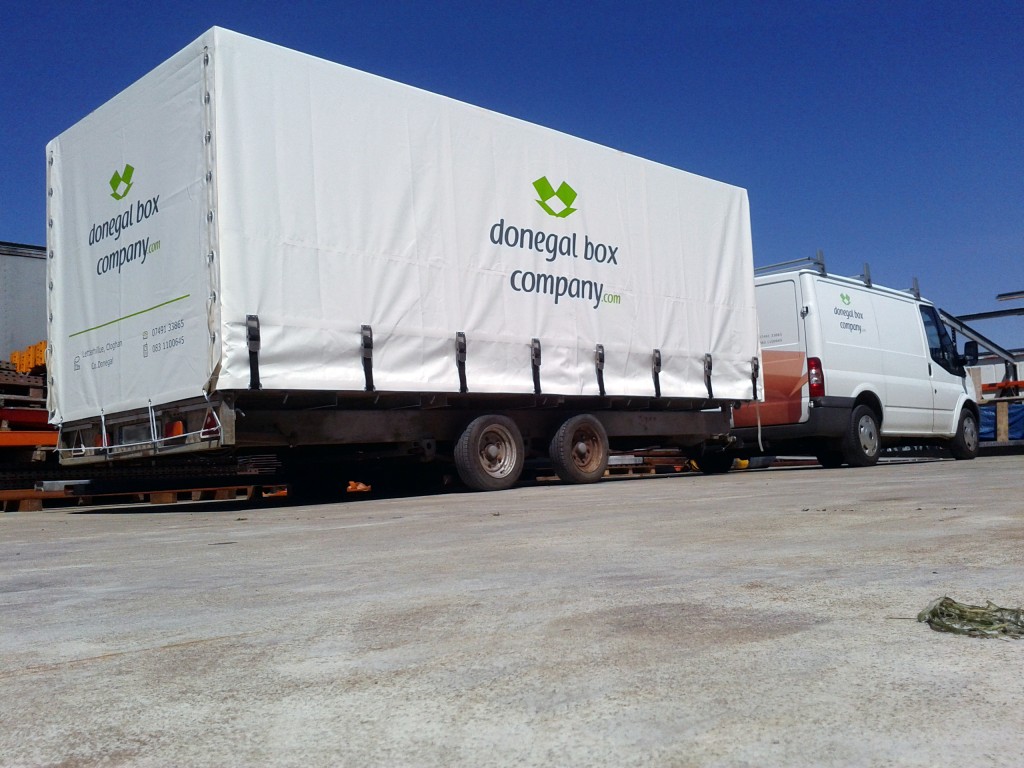 Print your logo on to your cover.
Our own in-house graphics team ensure your graphics are printed the way you intended them to be. Why have plain when you can print your logo on a trailer cover? Turning heads and giving you a chance to gain some new customers.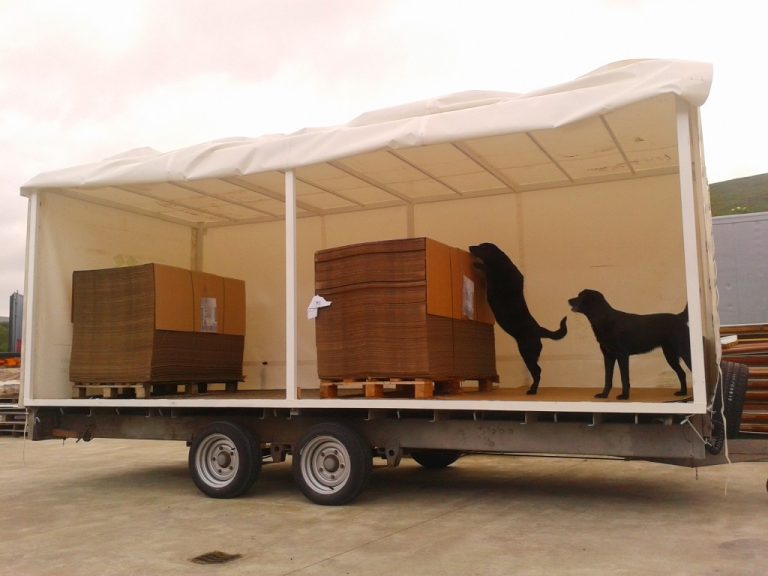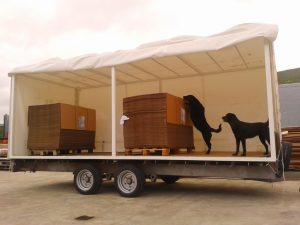 Trailer cover with enough room for the dogs.[/caption] This printed trailer cover looks sleek on the roads yet hosts a great storage area inside; just ask the dogs in this picture. Made from a proven 610gsm PVC our trailer covers are robust and ready to deal with all the abuse you can throw at them.
Custom made covers – not off the shelf
Our covers don't come of the shelf; they are individually designed from your specifications ensuring that every eyelet is in the exact place that you require. We don't do half measures, we go the extra mile to make sure you get the cover that you'll love and look after for many years. To get your own trailer cover that is made to last, give us a call on 0845 3045 532 or 0044 2879 642 638 from outside the UK or request a quote by clicking this link.