If you are a builder, trades person or D.I.Y enthusiast, then you will know how useful and important a trailer is. You will also know that your contents can experience a significant amount of wear and tear when packed inside a trailer and brought from one place to another.
If you own a trailer and are not protecting your contents properly then it is time to think about investing in a reliable protective cover.
Find below the many great benefits of a Cunningham trailer cover.
Keeps contents safe & secure
A great benefit of a trailer cover is that it will keep your contents safe and secure. Our heavy-duty PVC covers are secured with either individual bungee loops, or a continuous length of bungee cord, keeping your trailer contents snug and in one place.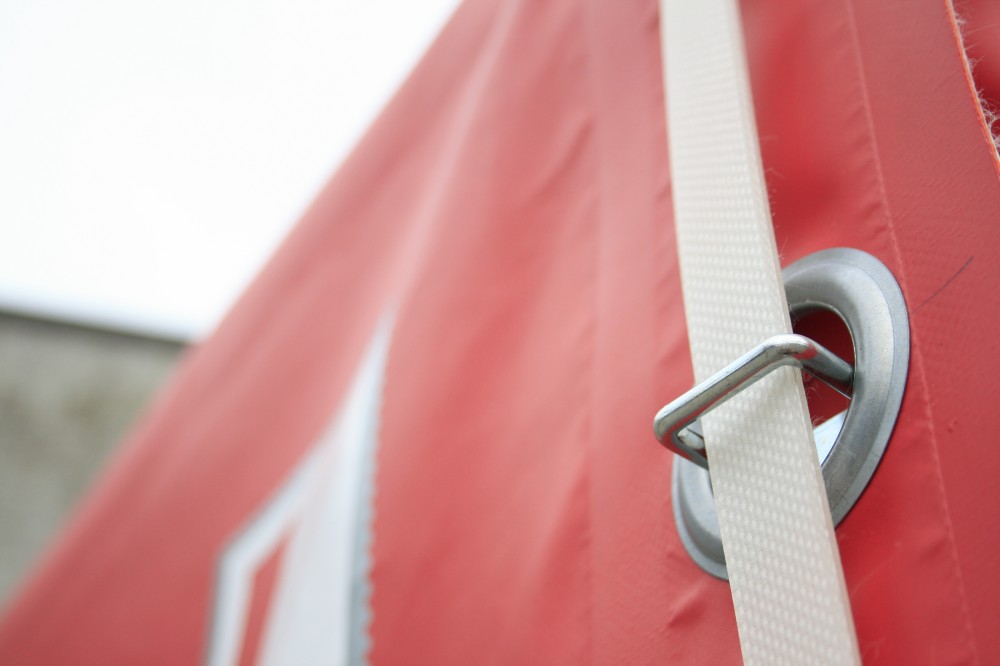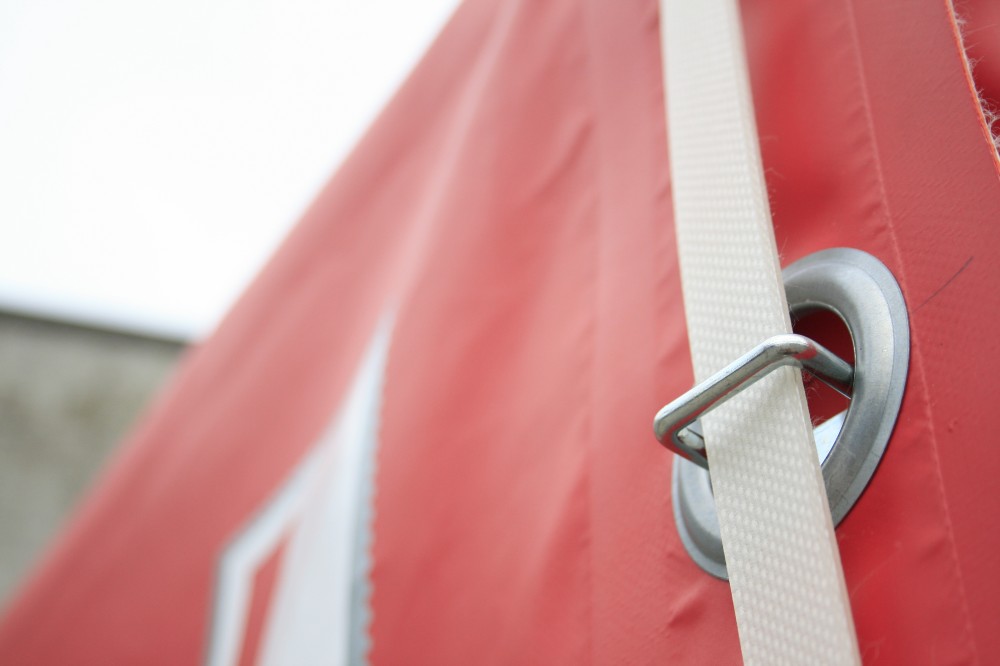 Withstands the elements
Weather can be unpredictable and even damaging at the best of times. However, with our robust and waterproof trailer covers, you can be safe in the knowledge that your goods are well protected.
Whether it is UV damage from the sun, or rust from rain, sleet or snow, our trailer covers will avoid any unnecessary weather damage.
Easy and economical
When choosing a trailer cover, it is important to find one that will stand the test of time and prove to be a solid investment for your business.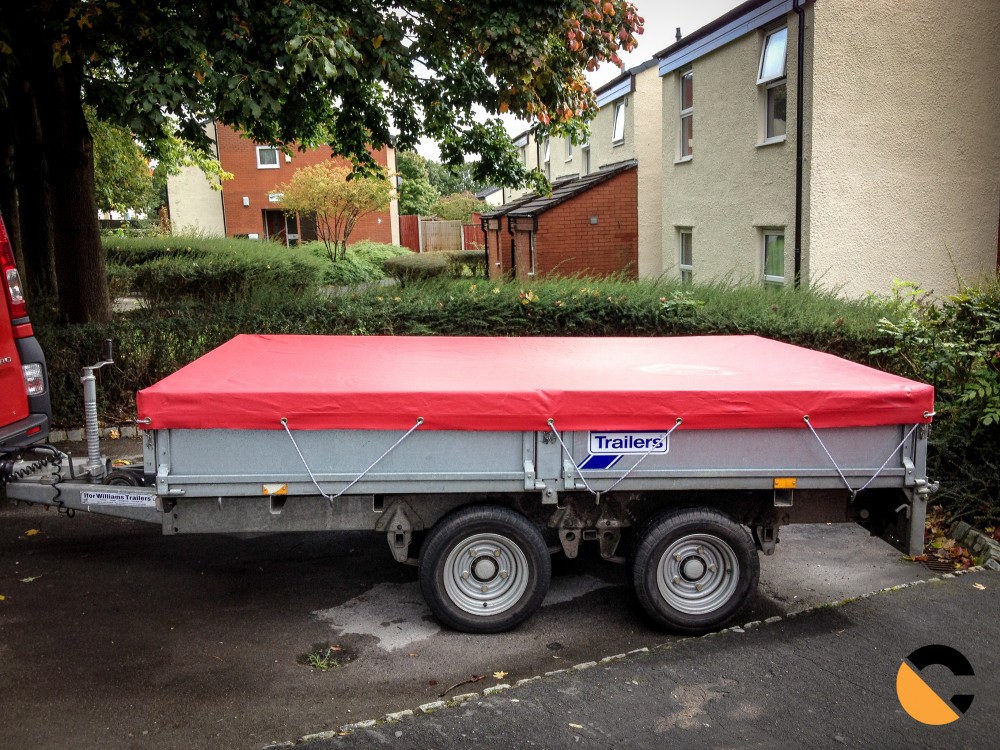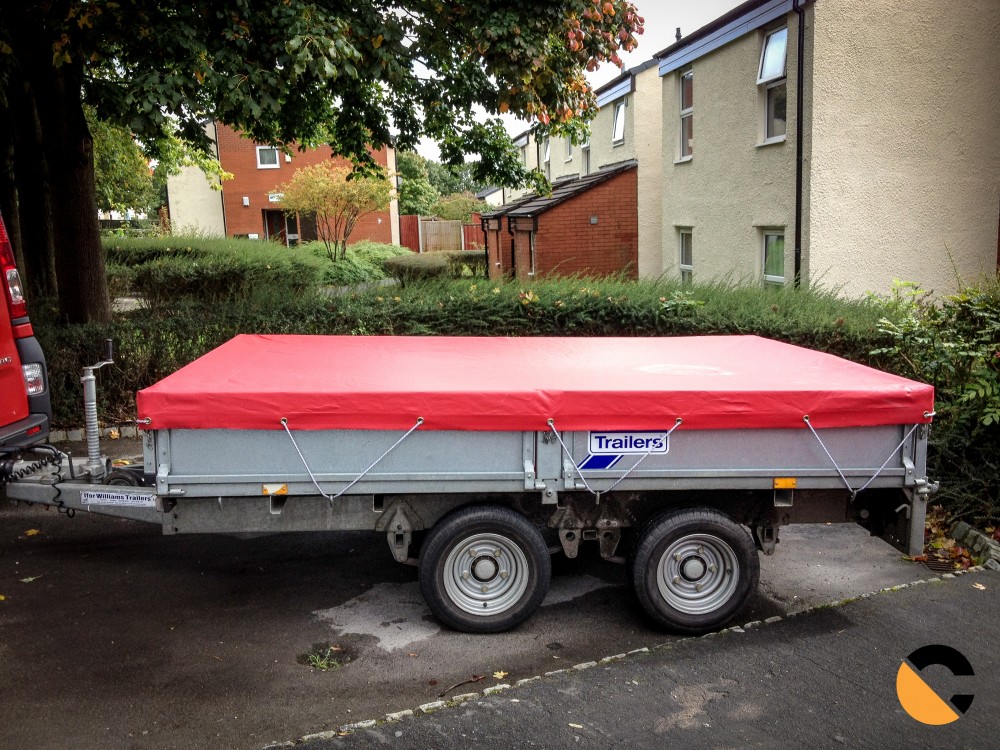 We take the effort out of measuring and choosing a trailer cover with our step-by-step Trailer Cover Measuring Guide and easy steps for getting a transparent trailer cover quotation.
Take a look at our trailer cover gallery for a variety of trailer covers we have created for individuals and businesses.
Built to last
Our durable trailer covers can be made to any size and come complete with reinforced welded edges, industrial strength brass or stainless-steel eyelets. You can also choose from four types of heavy-duty materials to ensure the right fit and protection for your trailer for many years.
For example, we have made covers – like the one below – that are over 10 years old and still going strong which was made using our 900gsm PVC tarpaulin material
Makes an impact
Our customisable trailer covers can be a great advertisement for businesses out on the road and at different locations. For instance, covers can be tailormade to display your logo and, should you wish, we can include a choice of colours to make your trailer cover stand out.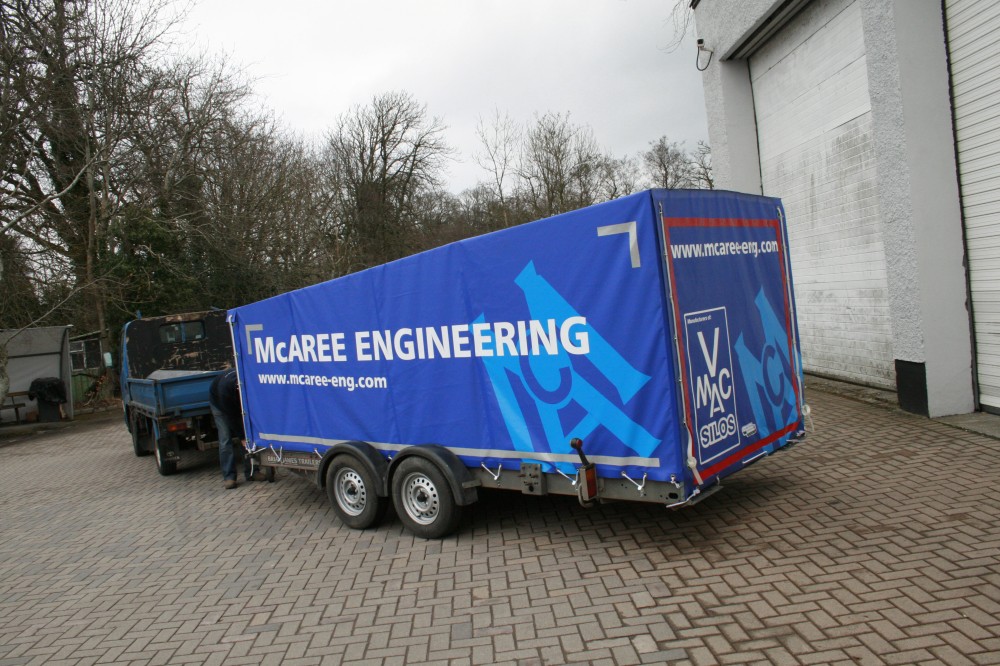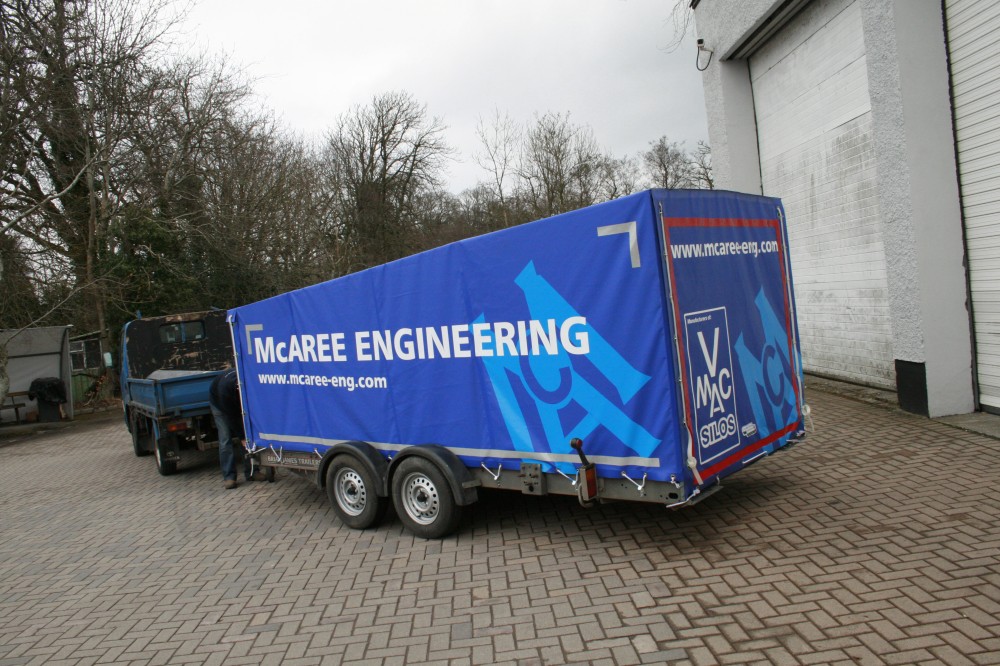 Let your trailer cover become an attractive and clever way to draw attention to your business!
Interested in investing in a trailer cover?
To get your own trailer cover that is made to last, give us a call on 0845 3045 532 or 0044 2879 642 638 from outside the UK or request a quote.